We got so much snow over the last two weeks! Driving to work in the morning has not been fun, but the kids sure did enjoy all that winter weather. Especially snowball fights with daddy.
I got hardly any snow photos though. When the kids went outside with daddy, I was going to go run some errands and do some much needed grocery shopping. Then I looked at them, turned off the car and went inside to grab my camera for some snow photos before I left. This is what I got:
Big brother preparing for his next attack. As you can tell from his hat, he's already taken a few hits.
And there comes daddy's revenge...
The brothers teaming up and plotting for their next turn. Little brother prefers to give strategic advice only, not getting in on the actual snowball action much.
It's a shame I didn't get more photos of all that winter fun, and none at all of the winter landscape. Too busy working, and when not working too busy trying to catch up and snuggle on the couch - with a blanket and some hot tea. Brrrrr.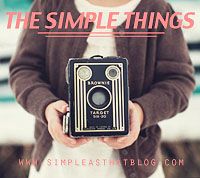 Happy Sunday!
Swenja