What a winter. Rainy and warm before Christmas, and as soon as the new year is there it starts snowing. And snowing. Then it thaws again. And, next thing you know, it snows again.
Can you tell I am a little tired of it? I don't even feel like going out and taking pictures of it. I just want no more snow this winter. I am tired of driving through it to work, tired of being cold and tired of having to dress the boys in countless layers before going out to the brand-new playground right behind our house (more on that some other day, as apparently I was also too cold to take decent photos of it).
Last month I did
Apartment Therapy's January Cure
, and one of my favorite parts of this and any AT Cure is always the fresh flowers task. Every week, you go out and buy some fresh flowers for your home. I should really keep this up, because even if I didn't deep clean every last kitchen cabinet (I did clean out the worst offenders though), this really brightens up my home and makes me smile.
The simple things, right?
So, here's to a pot of paperwhites, bought sometime in January and now brightening snowy February days on my kitchen windowsill.
You see that green no-idea-what-it-is-called plant behind the flowers? That's actually a leftover from the same Cure assignment over a year ago.
We also have the house filled with lovely potted blue muscari that were part of decorations for a party. So there you go, Winter, even if you insist on dumping even more snow outside, in here it's Spring!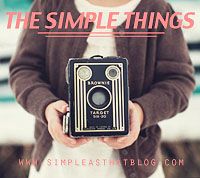 Cheers,
Swenja