It was
Karneval
over here this week, so the boys had to dress up for preschool and school. For some reason, cat costumes have been very popular at this house. Wonder where that comes from... Although we did
lions
last year and
magicians
for Halloween the past two years, cats remain the absolute favorite costume of all time.
Except that big brother is six years old now, and in school. Somehow I could not bring myself to buy him the same cat costume just a size bigger. A six-year-old dressing up as cat? Hmmm....
Instead, we took a cue from their all-time favorite music, the
Mukketier-Bande
(if you follow the link, click on the green arrow to listen to some samples).
You see, their all-time favorite song is about a rock-star cat named
Atze
, complete with leather jacket and electric guitar. And I just couldn't resist that one. So I got two used leather jackets from eBay for very little money, plus inflatable guitars. Then I made some cat ears using fleece we had left over from other projects, and bought cat tails since the week got so busy that I didn't have time to make them. We also printed a picture of Atze on simple white tees so that the boys could wear them under their jacket and show them to those who might not know who Atze the cat is (blasphemy!).
Thus we had two rock star cats for this year's carnival parties. And I can just see a rock star party in our future...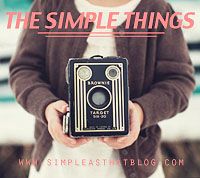 Happy Sunday,
Swenja