Things are busy around here, but not so busy that we didn't take the time to carve
our pumpkins
on Sunday.
Big brother made a cat pumpkin.
What else
.
Starting with a blank canvas, uh, pumpkin.
Big brother working on his pumpkin.
Hmmm, now what?
Don't you just love pumpkins?
This year I really love the green and white ones, they make the bright flesh really pop.
Daddy helped with the cutting part, much to big brother's disappointment.
Then he started working on his own pumpkin. Can you tell what it's going to be?
Yep. It had too much beer. Lovely. My mom hates it, but I do think it's funny. I mean come on, it's
Halloween
.
Here's the gang hanging out on the deck, waiting for the dark.
What do your pumpkins look like this year?
Happy Halloween!
Linking up with the simple things sunday.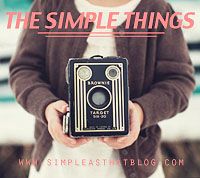 Swenja